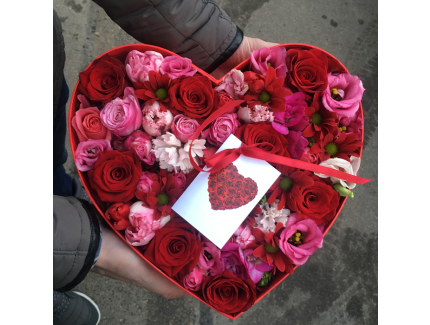 St. Valentine's Day is a holiday dedicated to love and couples and its history is associated with two men, both named St. Valentine. The first was a Christian martyr who was cruelly executed in the 3rd century in Rome, while the second was a bishop who lived in the 4th century and was known for his active role in helping people and marriages.
However, its precise history is not fully known and there are various versions of why this day was dedicated to love and couples. One of them is the story that Bishop Valentine believed that marriage was an important step in a person's life, and he helped them occur, even against the Edict of the Roman Emperor, who had banned marriages to reduce the army's numbers. As a result, he was arrested and executed on February 14th.
Another version is that St. Valentine's Day started being marked as a day of love when on February 14th singing and love games were organized, as well as letters and gifts were sent to loved ones. This tradition eventually spread throughout Europe and was later introduced to America by settlers.
However, it was only in the 14th and 15th centuries that the day became more associated with romantic love, as a result of the influence of courtly love, a medieval European concept that emphasized chivalry and romance. This influence led to the tradition of exchanging love messages and gifts, such as flowers and chocolates, on Valentine's Day.
In the 19th century, Valentine's Day became even more commercialized with the introduction of mass-produced greeting cards. Today, it is celebrated in many countries around the world, often with romantic dinners, flowers, gifts, and special messages of love.
Despite its commercialization, the day still holds significant meaning for many people, as it serves as a reminder to appreciate and express love for their partners, friends, and family. For some, it is a day to celebrate the special bond they share, while for others, it is an opportunity to take the first step towards starting a new relationship.
In conclusion, the history of St. Valentine's Day may be somewhat shrouded in mystery, but what is clear is that it has evolved into a widely recognized holiday that celebrates love and affection in all its forms. Whether it is a romantic dinner for two, a thoughtful gift, or simply a heartfelt message, St. Valentine's Day continues to be a special day for people to show their love and appreciation for one another.